Fabienne Serfaty joins Board of Xlinks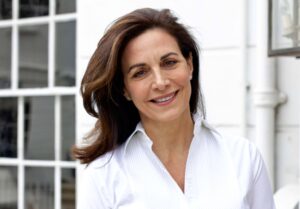 Xlinks, the renewable energy business led by Simon Morrish and Sir Dave Lewis, today announced that Fabienne Serfaty has been appointed to its Board of Directors as Non-Executive Director, effective immediately.
"I am pleased to welcome Fabienne to the Board," said Sir Dave Lewis, Xlinks Executive Chairman. "I look forward to working alongside her on delivering our first of a kind project, unlocking the potential of remote renewable energy generation and enabling markets with high energy demand to diversify their energy supply."
Given a lifelong interest in systemic solutions to environmental and social challenges, Fabienne also serves as an angel investor to ventures in the sustainability or social inclusion spaces. In that context, she has been a Trustee to several NGOs in the UK, including Clientearth Environmental Lawyers, Ashoka Social Entrepreneurs and the Fredericks Foundation. She is a frequent lecturer and speaker on the topics of sustainability, impact investment and social entrepreneurship.
"Xlinks is a huge opportunity to deliver real impact and benefit for generations to come," commented Ms. Serfaty. "The scale of the ambition ensures that we can deliver clean, reliable energy for a price that helps the UK consumer, at a time when increasing cost of living is impacting everyone."
The Morocco – UK Power Project aims to provide low-cost, clean power to over 7 million British homes this decade. Once complete, the project will be capable of supplying 8 percent of Great Britain's annual electricity needs.